The Los-Angeles based roboticist and artist Ian Ingram is staying on a 10 weeks Artist-in-Residency sponsored by CPH AIR (Copenhagen Artist in Residency) and Danish Arts Foundation. In the initial Artist Talk, Ian presented some of his earlier art works in images and on video, and discussed issues with the audiences about future possibilities in the Danish environments, ethical issues, and many other things.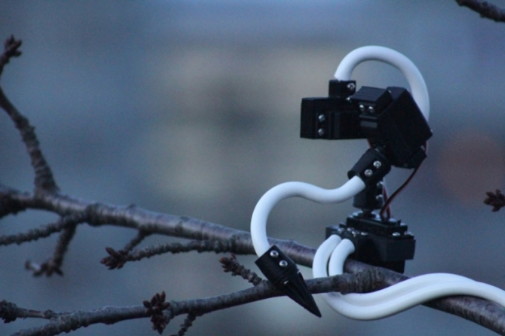 Ian Ingram, Dr. Maggotty is Anxious about the End, 2015
During his stay, Ian Ingram produced the art work Dr. Maggotty is Anxious about the End, which was displayed in the wild on Amager, close to IT University, and at Nikolaj Kunsthal between January 8 and 15, 2015. During the exhibition period, the art work was sometimes placed on a branch outside the church building of Nikolaj Kunsthal.
Activities Ian was involved in during his Artist in Residency:

Ian Ingram is invited as Artist in Residency by ROCA, and supported by CPH AIR and the Danish Arts Foundation.

Next Animals catalogue
Download the catalogue published online on the occassion of Ian Ingram's exhibition Next Animals at Nikolaj Kunsthal, January 8-15, 2015.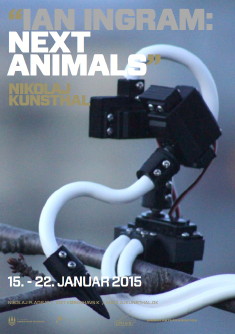 Ingram_19_235.jpg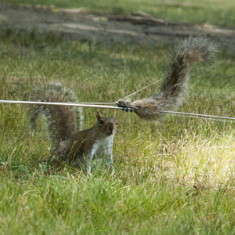 ROCA at CPH:DOX
ROCA members participated in a panel discussion related to the screening of two documentary films about robots at CPH:DOX on November 15, 2014. Read more.

Ingram_09_235.jpg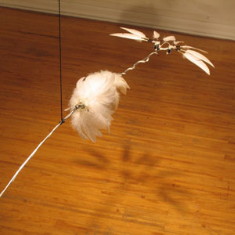 Ingram_duck_01_235.jpg