ROCA: Robot Culture and Aesthetics
proudly presented a public lecture by: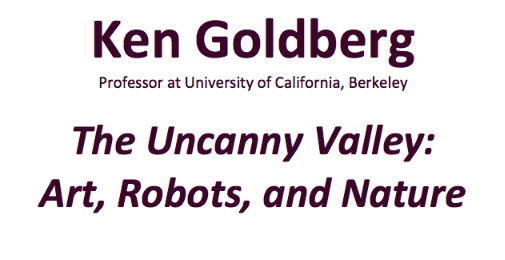 Saturday, February 8, 2014 at 15:00-17:00 followed by a reception.
Auditorium 22.0.11University of Copenhagen, Building 22Njalsgade 120, 2300 Copenhagen S(See map
here
)
Take a look at the photo documentation from the event!
Ken Goldberg about the lecture:
I'm interested in mortality and the boundary between what is alive and what is life-like. The "Uncanny Valley" is a phenomenon described by Masahiro Mori in 1970 where our comfort with machines undergoes a steep non-linearity as they approach this boundary. Many artists and researchers have explored this boundary dating back to Jean Tinguely, Nam June Paik, Survival Research Labs, Jonathon Borofsky, and Stelarc. I'll present my own artworks exploring this boundary, including the Telegarden, the first teleoperated robot on the internet, and the Tele-Actor, where a human actor supports telepresence as a surrogate for remote visitors.
About Ken Goldberg:
Ken Goldberg is Craigslist Distinguished Professor of New Media at University of California, Berkeley, where he runs a robotics research lab and an art studio.
Ken is a pioneer in internet-based robotic telepresence and Cloud-Based Robotics / Automation and has published over 170 peer-reviewed technical papers on algorithms for robotics, automation, and social information filtering; his inventions have been awarded eight US Patents.
He is Editor-in-Chief of the IEEE Transactions on Automation Science and Engineering (T-ASE), Co-Founder of the African Robotics Network (AFRON), Co-Founder of the Berkeley Center for New Media (BCNM), Co-Founder and CTO of Hybrid Wisdom Labs, Co-Founder of the Moxie Institute, and Founding Director of UC Berkeley's Art, Technology, and Culture Lecture Series which has hosted over 150 presentations by artists and curators.
Ken's artwork has been exhibited at Ars Electronica, ZKM, Centre Pompidou, ICC Biennale, Kwangju Biennale, Artists Space, The Kitchen, and the Whitney Biennial.
For details on research and art, please visit: http://goldberg.berkeley.edu
For more information on the event and on ROCA, please contact Gunhild Borggreen
Ken-Goldberg-2010-ballerina-Kathrin-Miller-201.jpg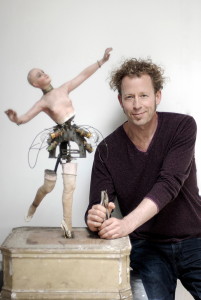 telegarden-sm.jpg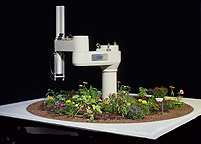 tele-actor-bart-sm-72dpi.jpg